Epilepsy Awareness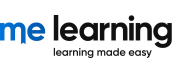 Overview
This course provides an overview of epilepsy, looking at its causes, symptoms, and treatments; the management of epilepsy; what to do if someone has a seizure; and the legal position with regards to employment and driving.
You'll also learn about different types of seizure, including those not associated with epilepsy.
Course Objectives
Describe what epilepsy entails
Have increased awareness of the different types of seizure and their triggers
Understand how epilepsy is controlled
Respond appropriately when someone has a seizure
Comprehend the law relating to working or employing someone with epilepsy, and in relation to driving
Audience
This course is for people working with adults and children in healthcare, social care, education, policing, and in public domains.