Energy Efficiency Awareness (Managers)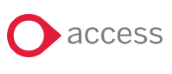 Overview
Did you know that you could cut your energy costs by up to 20% by employing easy measures that may not cost anything?
Objectives
This course can help you identify the areas where you can save money and energy in the workplace.
At the end of the course, trainees will be able to:
Understand why it is important to save energy.
Raise awareness and develop an energy saving culture.
Understand what an energy review is and how to conduct a energy review.
Understand and identify the key areas; air conditioning, heating and electrical equipment.