Enabling Your Sales Team to Win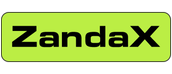 Course Overview
You will get more from your team if you enable them to do better - by giving them the resources, and the freedom, to do their jobs to the best of their ability.
We give you a five step process for sales enablement that will make sure it's effective - and under control.
And to help you with further, there's a lesson on managing Hunters and Farmers - two very different, but essential, personalities in your team.
This course will enable you to get the right people in the right roles, and give them what they need, to achieve significant, and sustainable, improvements in performance.
Course Objectives
After taking this course, you'll be able to:
Enable your salespeople to sell
Recognize, and manage, Hunters and Farmers
Course Outline
Course Introduction & Workbook Download
5 Steps to Enable Your Sales Team
Managing Hunters and Farmers
Key Takeaways
[NOTE: An interactive workbook is provided to support your learning
Target Audience:
Our Enabling Your Sales Team to Win course has been developed for sales managers, present and aspiring, who want to learn more about sales enablement as a vital tool of success, and how to manage the very different sales types of Hunters and Farmers.
This is a 'back to basics' course, so although experience in a sales or sales management role will be very helpful, you won't need it to understand the content.