Employee Resource Groups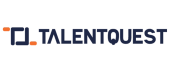 Course Overview
Diversity and Inclusion (D&I) in workplace generally involve a set of strategies and policies adopted by an organization to create an inclusive workplace that is able to attracts a diverse talent pool with talents belonging to various cultural backgrounds. Other than being a business advantage, companies with good D&I policies and practices in place, tend to be more creative and supportive. They are also known to be popular among the people looking for jobs.
Learning Objectives
Understand the concept of Employee Resource Groups (ERGs) and its origin
Interpret the importance of ERGs in an organization
List a few ways to start and cultivate the culture of ERGs in your organization
*This course references US legislation and statistics.