Emotional Wellbeing and Risky Behaviours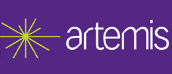 Description
We all have a shared responsibility for the wellbeing and safety of young people. This course will help you understand why some children and young people (CYP) exhibit risky behaviours and what can be done to keep them safe. We aim to help practitioners learn more about children and young people's emotional wellbeing and the factors that affect this such as substance use, risky sexual behaviours and anti social behaviour (ASB).
Audience
Everybody working with children and young people
Objectives
Objectives for the course are to enable learners to:
Understand the problem today and is this new?
Understand the factors that encourage risky behaviours in children and young people
Understand who is best placed to deliver behaviour changes
Understand the barriers to behaviour change
Understand useful tips on how to deliver successful interventions
Understand alcohol, tobacco and other drugs
Understand emotional wellbeing
Understand sexual health
Understand common traps in rapport building with children and young people
Duration
Estimated learning time: 60 minutes.