Emerging Leader Pack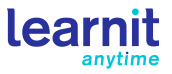 Give Fair and Balanced Feedback with S.S.B.I.R.
People rarely feel comfortable giving or receiving feedback.
By mapping out what to say beforehand, you can make important conversations easier and more accessible to everyone involved.
Take this course and learn how to deliver fair feedback in a clear, confident, and professional way.
Uncover Why Someone is Upset and Uncommunicative with A.M.P.P.
It's important to plan your communication when dealing with difficult people.
By taking this course, you'll learn how to handle these tricky situations with people who are upset or uncommunicative.
We'll help you learn how to mirror body language and speech to get difficult people to open up and express themselves.
Set Expectations for Your Team
Expectation-setting conversations can be complicated and uncomfortable, which is why they often get put off or brushed aside by managers.
This tool makes it easier to plan for and participate in these essential meetings with your employees.
Start having expectation-setting conversations that are less stressful and more successful today.