Effectiveness and Efficiency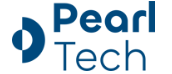 Course Overview
Effectiveness and efficiency are vital factors in any organisation's ability to operate successfully in an increasingly competitive marketplace. In this course you'll learn to:
Understand the terms effectiveness and efficiency and recognise the difference.
Recognise the link between effectiveness and achievement of results.
Recognise the link between efficiency and cost/ performance standards.
Use processes which balance effectiveness and efficiency.
Assess extent of achievement of objectives.
When you have completed this course, you will be able to:
Understand the terms effectiveness & efficiency
Recognise link effectiveness/results
Recognise link efficiency/cost/standards
Know how to balance effectiveness & efficiency
Assess extent of achievement of objectives
Course features
Case study-based material for an engaging study programme
Additional resources so you can take your study further
'And Finally…' section allows you to put your learning into practice
Glossary of useful terms