Effective decision-making. Part B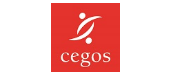 Introduction
Most of a manager's day-to-day activities involve making decisions. These involve making technical, financial and personnel and organizational choices.
Every manager must consider the importance of the difficulties they face, how they approach a problem, and the options open to them when making a decision. This module will help you to develop good reflexes.
Module Objectives
By the end of this module, you will know how to:
Make the move from decision-making to action plan. You will then be able to convert this action plan into a genuine buy-in plan.
Module Program
Anticipating the consequences of your decisions.
Moving from decision-making to decision implementation.
Securing buy-in from your coworkers.
Key Advantages
A method to help you make and safeguard decisions by monitoring impacts, supporting coworkers, reporting on implementation and taking adjustments and adaptations into account.
Target Audiences
Experienced managers who want to master the basics of management.
Prerequisites
It is recommended that you first complete Part A of this course.