Effective Resume Development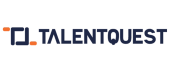 Course Overview
Welcome to Effective Resume Development.
This training is meant for:
Experienced working professionals who want their resume to reflect their experience and skills acquired
Individuals who want to switch their role within an organization or apply to higher positions to grow within their company
Professionals who want to articulate their growth journey and take stock of the skills and experience needed to grow further.
Learning Objectives
Understand how to create a resume that highlights your skills and accomplishments
Identify the best practices of resume writing
Identify the don'ts of resume writing
Learn how to apply these best practices in drafting your own resume
*This course references US legislation and statistics.