Effective Delegation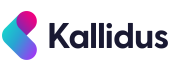 Course Overview
Delegation is a valuable skill when managing and working with others. To delegate effectively means being able to hand over responsibility for a task and feeling confident that the person you're delegating to is set up to succeed. This course helps you get the most out of your time and empower those you work with to confidently take on extra responsibilities and opportunities.
Subject
As a manager, time is at a premium and making the most of the time we have is crucial to our performance. This means focusing on high-value tasks whilst making sure other tasks are successfully completed by others. Delegation is a skill that ensures you achieve desired goals by giving other people everything they need to make it happen.
Delegation isn't about getting rid of tasks you'd rather not do. It's actually empowering to others because it provides them with a development opportunity and the support required to succeed. It's about identifying tasks that are suitable for delegation and the right people for them.
Done well, delegation benefits you and those you work with. A high-performing team exists where members request new opportunities to develop and take on new challenges. In this course we explore the types of tasks that are ideal for delegation, how to choose suitable candidates, guidance on effective delegations and best practice for providing feedback.
Course outcomes:
the benefits to you and your staff of delegation
what tasks are suitable for delegation
suitable candidates to delegate to
different approaches to delegation
an overview of the four elements of successful delegation
how to set SMART objectives
how delegated tasks should be managed
feedback in a specific and constructive way
good and bad practice in providing performance feedback
effectively to others either as a manager or as a colleague
Target Audience
Although delegation is an important management skill it's not just valuable for managers. Anyone aspiring to be a manager or working collaboratively with others will gain valuable skills to succeed.