Effective Copywriting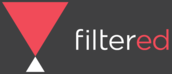 Overview
This course has the sole mission to get your brand the attention it deserves. It takes dull, boring messages, and turns them into head-turning headlines.You'll cover the key components of copywriting, explore its history, the psychology of writing copy, and how it can be used in business to maximize sales. The course is taught through a combination of video, text, exercises, and questions.You don't need past experience or a gift for writing, all you need is passion for your business and the desire to make it better.
Learning Outcomes
Explore the copywriter's mindset by learning their techniques
Identify your headline mission, and analyse your copy criteria
Understand how to write the copy body, as well as the sales process
Audience
Syllabus
Section 1: The Mindset
Unit 1.1 - Essentials: The core steps anyone who plans on starting to write copy should first take.
Unit 1.2 - Your Product: Your product is more than you think and for your prospect your product is just a means to an end. Discover how to understand that and use it to your advantage.
Unit 1.3 - Why Do People Buy?: Find out why sales are made in the first place and what are the core reasons for them happening.
Section 2: The Headline
Unit 2.1 - Main Mission: Understand the main mission of the most important component of all copy... the headline.
Unit 2.2 - Writing your First Headline: Getting started with your first headlines and checking if they pass some basic tests.
Unit 2.3 - Refine it to Perfection: After getting your hands dirty with your first headlines it's time to refine your skills and take your writing skills to the next level.
Section 3: The Copy Body and the Sale
Unit 3.1 - The Copy Body: Headline out of the way, it's time to focus on the bulk of your copy and how to convert viewership to customers and in this unit you get a complete roadmap to success.
Unit 3.2 - Making the Sale: Without losing focus of the copy itself, always remember that the goal is the sale, not impressive literature. That's why make sure your copy passes these preliminary sales.
Section 4: The Finishing Touches
Unit 4.1 - The Importance of Wording: As most aspects of business and life in general there is always room for improvement. And since our work has at it's core words, in this unit you will learn how to use those words more effective.
Unit 4.2 - Further Improving your Copy:In this unit we wrap things up and cover all other miscellaneous aspects that were not covered in previous modules. Think of it like the last review before hitting print or publish on your work.
Duration
10 Hours