Effective Communication in the Workplace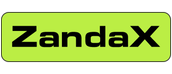 Course Overview
In our Effective Communication course, we take you through every key element of successful communication. It's a focused, fast track course that covers all you need with video lessons and interactive screen content.
We start by showing eight ways that asking questions helps you, so that you, and other people too, get much more out of your communication. We move on to using open and closed questions to building relationships -- and change people's minds! Next, you'll learn about active listening, and see how you can make your conversations productive, enjoyable and fulfilling. For all parties involved. Then we show you how to ensure that you - and other people too - understand the message so everyone has clarity. And finally, you'll be taken through the importance of body language and non-verbal messages, and how you can improve your effectiveness by making a few simple adjustments to how you present yourself.
With this course, you won't just see the importance of great communication skills: you know how to put them into action!
Course Objectives:
After taking this course, you'll be able to:
Understand the ways that asking questions helps you
Use open and closed questions to direct the conversation
Use Active Listening to make your conversations positive and motivational
Make sure that all parties fully understand messages
Implement body language and non-verbal communications to maximum effect
Course Topics:
Course Introduction & Workbook Download
8 Ways that Asking Questions Helps You
Open and Closed Questions
Active Listening
Understanding the Message
Body Language and Non-Verbal Messages
Module Test
Course Wrap Up
[NOTE: An interactive workbook is provided to support your learning]
Target Audience:
Communication skills is a big subject that has a huge impact on every aspect of our lives - not just at work, but also at home and with friends. If you don't communicate well, your relationships will suffer, with obvious implications for your effectiveness ... whatever you're doing.
At work, things go wrong. If a manager says "they didn't do as I asked", or staff say "I didn't understand what they wanted", it shows a clear failure in communication.
This course takes you through all the elements of successful communication, with exercises and questions to reinforce the messages.
This means you'll get a great understanding of the skills you need, and how to use them, for the kind of workplace communication that brings success in your career -- and in all areas of your life.