Effective Communication - for Health and Social Care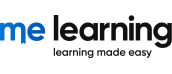 Overview
Communication is a vital aspect of the work of care and healthcare staff, who need to be able to communicate effectively with each other and with the individuals they support. In this course you will learn about different methods of communication, barriers to communication, and confidentiality.
Audience
This course is aimed at:
New members of staff in Healthcare Support Worker roles
New members of staff in Adult Social Care Worker roles
Any staff members who provide direct care to patients or individuals needing support
This course will also be useful for:
Staff moving into new roles within their organisation
Refreshing the knowledge of any member of staff
About this course
This course contains four bite-sized modules that use practice-based scenarios, videos and engaging questions to bring the subject to life.
The four modules are:
Understand the importance of effective communication at work
Understand how to meet the communication and language needs, wishes and preferences of individuals
Understand how to promote effective communication
Understand the principles and practices relating to confidentiality
Each module takes between five and ten minutes to complete; the modules that contain video clips take a little longer. The knowledge element of standard 6 of the Care Certificate is covered in this course.
Objectives
In this course you will learn:
About different methods of communication
How communication affects relationships at work
The importance of the environment in communication
What are barriers to communication
How to ensure that you have been understood
What is meant by 'confidentiality'
When to share confidential information
What legislation relates to this aspect of your work
Content
Here are some of the topics covered in this course:
Methods of communication| The importance of selecting the right communication method| Barriers to communication| Ensuring understanding| The principles of confidentiality| Sharing confidential information| Relevant legislation.