Economic and Brand Benefits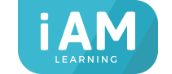 Overview
Climate change. Pretty much everyone has got the memo now. It's happening, and it isn't going away anytime soon. You probably think that going green is expensive, though. That businesses are either expensive and sustainable, or cheap and polluting. But did you know there are actually huge financial pluses to building sustainability into your business now?
Economic efficiency and brand awareness are just 2 of the ways your business could benefit from going green. Businesses that work sustainably have lower costs, are more efficient, and benefit from wider positive publicity. This course will explain everything.
Outline Learning Objectives:
Recognise how encouraging ESG (Environmental, Social, Governance) standards within your business can give you a financial advantage
Identify the economic and brand benefits of sustainability to incentivise green practice in your workplace
Adopt sustainability in your workplace to promote your brand and increase economic efficiency
Why should I take this course
Across all sectors there's now a bigger push for sustainability. All businesses can benefit from the financial and reputational boosts of going green. This course will help you recognise how encouraging ESG standards can benefit your business's finances, identify the economic and brand benefits of going green, and adopt sustainability in your workplace to lower costs and promote your brand.