Eating Disorders Awareness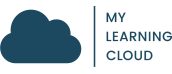 Course Overview
This course has been designed for a learner to gain an awareness of eating disorders. This will include understanding the different types of eating disorders, learning about some of the causes of them, the long-term complications of eating disorders and how they affect people. Treatment options will also be covered as well as support for the family and some guidance on how you can help.
This course aims to raise learner's awareness of eating disorders, how common they are and how to support someone suffering from them.
Course Outcomes
By the end of this e-learning module, you will have an understanding of the following learning outcomes:
Recognise different types of eating disorders
Who can develop an eating disorder
The myths surrounding eating disorders and the real facts
To recognise characteristics and components of the main types of eating disorder
To recognise causes of eating disorders and considering some of the driving factors
The effects on a person including psychological, physiological, behavioural and potential long-term effects (including special considerations for children and adolescents)
The signs to look out for and the importance of early recognition and intervention
Other likely illnesses that may coexist alongside eating disorders, the importance of recognising and responding to these as well.
Typical treatments and support services that are available and the steps a GP might take.
Recognise the complexities and barriers to treatment
What is expected of, family and treating professionals in supporting a person with an eating disorder.
How an eating disorder affects the family and the difficulties the carer may face
What to say and what to do when you think someone might have an eating disorder (how you can help).