Duty of Care - for Health and Social Care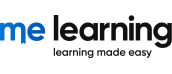 Overview
'Duty of Care' encompasses managing risk, error reporting, dealing with conflict, and accepting comments and complaints. This course covers these topics, and introduces the learner to the recognition and correct response to incidents, errors and near misses.
Audience
This course is aimed at:
New members of staff in Healthcare Support Worker roles
New members of staff in Adult Social Care Worker roles
Any staff members who provide direct care to patients or individuals needing support
This course will also be useful for:
Staff moving into new roles within their organisation
Refreshing the knowledge of any member of staff
About this course
This course contains five bite-sized modules that use practice-based scenarios, videos and engaging questions to bring the subject to life.
The five modules are:
Understand how duty of care contributes to safe practice
Understand the support available for addressing dilemmas that may arise about duty of care
Deal with comments and complaints
Deal with incidents, errors and near misses
Deal with confrontation and difficult situations
Each module takes between five and ten minutes to complete; the modules that contain video clips take a little longer. The knowledge element of standard 3 of the Care Certificate is covered in this course.
Objectives
In this course you will learn:
What is meant by 'duty of care'
What to do when someone makes a comment or a complaint
What are incidents, errors and near misses
What is the relevant Health and Safety legislation
How to manage conflict
Content
Here are some of the topics covered in this course:
What is 'Duty of Care'| An individual's right to decide: Dealing with dilemmas| Right to complain: Dealing with comments or complaints| Incidents, errors and near misses| Reporting incidents| Confrontations and difficult situations| Reasons for conflict| Dealing with conflict.