Driving Safety Refresher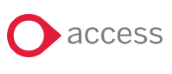 Overview
All drivers face risks, yet some are not aware of the amount of risks involved while on the road. With road traffic injuries being one of the leading causes of death globally, the risk of you being involved in a car accident is very high!
Whether you're taking long or short journeys for work purposes or for leisure, the risks will be the same.
This refresher course is suitable for anyone who wants to know how to safely prepare for their journey, ensuring the vehicle is checked regularly and how using a common-sense approach along the way will help them reach their destination safely.
Objectives
At the end of the course, trainees will:
Cover where risks can come from, how to plan your journey and what can affect our ability to drive.
Cover how to maintain the condition of your vehicle, the cockpit procedure as well as what to be aware of while on the road.
Cover the risks you may encounter while driving, how to reduce those risks and maintain control of your vehicle and also what to do in the event of an accident.