Driving Safety (International)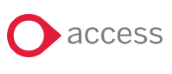 Overview
Many people don't take any further driving courses once their test has been passed and many employees are now expected to drive as part of their job. This driving safety course follows a journey between two colleagues on a business trip highlighting the errors made along the way and the consequences of careless driving.
Objectives
At the end of the course, trainees will be able to:
Recognise how time pressure and work schedule can affect driving
Understand which factors can affect the journey, such as speed and distractions
Be aware of vehicle security and vehicle condition
Develop an insight into the possible hazards that should be avoided whilst driving; stress mobile phones, medical conditions, motorcycles and cyclists
Recognise which factors to look out for whilst on a journey, such as, keeping your distance, bad weather, vehicle dynamics and skidding.