Drawing up a project budget. Part B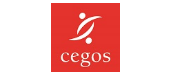 Introduction
At the outset of any project, it is essential to have a significant proportion of the resources in place so that they can be mobilized at the necessary stage of the project.
This module will give you the key methods you need to estimate your project budget, spread it over time and manage it effectively.
Module Objectives
By the end of this module, you will know how to:
Spread your budget over time using the five-step budgeting process.
You will also be able to anticipate budgetary discrepancies during the project and revise the budget on the basis of "customer" decisions.
Module Program
Planning the budget over time: project budgeting.
Creating a budget consumption forecast curve.
Keeping control of the project budget.
Revising the budget on the basis of "customer" decisions.
Key Advantages
The key concepts of project budget control are addressed through a real-life role-play.
The explanatory videos, interactive activities and quizzes will help you transfer what you have learned to your day-to-day context.
Target Audiences
Anyone who is involved in projects and wants to improve their project management skills. Current or future project managers.
Prerequisites
It is recommended that you first complete Part A of this course.