Drawing up a project budget. Part A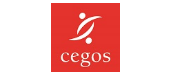 Introduction
At the outset of any project, it is essential to have a significant proportion of the resources in place so that they can be mobilized at the necessary stage of the project.
This module will give you the key methods you need to estimate your project budget, spread it over time and manage it effectively.
Module Objectives
By the end of this module, you will know how to:
Structure your budget without omissions and you will have mastered a series of techniques to produce a robust initial estimation.
Module Program
Defining and identifying the key concepts of a project budget.
Identifying the different elements of a project budget.
Understanding the difference between estimation, budget and budgeting.
Adapting estimation methods to the project phase.
Key Advantages
The key concepts of project budget construction are addressed through a real-life role-play.
The videos and quizzes will help you to gain an insight into the phases, step by step.
Target Audiences
Anyone who is involved in projects and wants to improve their project management skills. Current or future project managers.
Progression
This is one of two learning modules on this topic. On completion it its recommended that you progress to Part B.