Domestic Violence and Abuse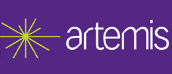 Description
This course will help practitioners understand more about Domestic Violence and Abuse (DVA). It incorporates Forced Marriage (FM), Honour Based Violence (HBV) and Female Genital Mutilation (FGM). It is based on nationally available evidence and good practise and it will also increase understanding of what a Multi-Agency Risk Assessment Conference (MARAC) is and what it does.
Audience
Everybody working with children and young people
Objectives
Objectives for the course are to enable learners to:
Understand what domestic abuse, forced marriage, honour based violence, female genital mutilation and MARAC are
Understand how to spot the signs of these practices
Understand how to highlight the harm they do to victims and their families
Understand what help and support is available locally and nationally
Understand what your responsibilities are.
Duration
Estimated learning time: 60 minutes.