Doing the Right Things Right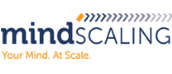 Overview
This new series from Mindscaling features the work of award-winning course designers and best-selling author Laura Stack.
Are you spending your time where you should be spending your time?
To be effective and efficient requires thinking, teaming, and tactical skills. How are you using your skills and building those you need to successfully execute in your leadership role?
Doing the Right Things Right: How the Effective Executive Spends Time is productivity expert Laura Stack's newest publication and Mindscaling's latest learning product. This course targets all levels of leaders who must use their time effectively and practice Strategic Thinking, Team Focus, and Tactical Work.
Following an assessment of personal productivity practices, you will learn how to build andapply these practices to situations that require making tough choices about managing your time. The learning experience is fun and challenging, as you move beyond learning what to do into practicing how to do it when faced with today's time management complexities.
In this course you will learn to:
Fulfill the role of an executive who makes strategic decision, focuses on team efforts, and performs tactical work on behalf of an organization.
Leverage the intersection between efficiency and effectiveness.
Model best practices of productivity pros.
About the Author
Award-winning keynote speaker and bestselling author of seven books, Laura Stack is a noted expert in employee and team productivity. She is best known by her moniker, "The Productivity Pro®." Her engaging personality, combined with nearly 25 years of experience helping organizations achieve RESULTS, have made her one of the most sought-after experts and keynote speakers in her field.