Discipline and Grievance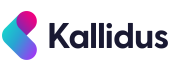 Course Overview
Do you know a disciplinary situation when you see it? Can you handle a grievance? Would you dread handling either situation?
This compliance course gives the learner an overview of disciplinary and grievance procedures. Using real-case examples of disciplinary and grievance issues the course will outlines the correct processes for investigating such issues and how they should be handled. The course also demonstrates that many potential disciplinary and grievance issues can be resolved informally, but the most serious need to be addressed through formal procedures.
A downloadable eBook is also included which the learner may refer to in the future.
Understand policy and procedures for handling disciplinary and grievance issues
Apply these policies procedures in your work
Know who to talk to if you have any questions or concerns about disciplinary or grievance issues
Target Audience
All Employee's