Disciplinary and Grievance Procedures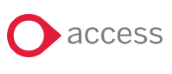 Overview
This module will examine what grievance and disciplinary procedures are and explore some of the guiding principles that apply when handling grievances and disciplinary issues, as well as the underpinning legislation. You'll look at how best to manage grievances and disciplinary issues at work to ensure the best outcome for everyone.
Objectives
When you've completed all the activities in this pathway, you should be able to:
Recognise the importance of disciplinary and grievance procedures
Distinguish between disciplinary and grievance issues
Identify the guiding principles that apply when handling issues
State what legislation applies to disciplinary and grievances
Take appropriate action to manage disciplinary and grievance
Take the right action when dealing with special cases.