Disability Awareness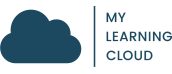 Course Overview
This e-learning course is aimed at those working in health and social care who may support or would like an understanding of disability and how to best support those with said disabilities.
The course is designed to raise awareness of the definitions of disability and to enable participants to explore the impact that disabilities have on the individual concerned, why these impacts are present and what approaches could be utilised to minimise or remove them.
Course Aims
The aims of this course include:
This course contains an overview of the national and local agenda in relation to those with disabilities, basic knowledge of the range of approaches, a range of disabilities and the legal duties on those supporting people with disabilities.
Learning Outcomes
By the end of this e-learning module, you will have an understanding of the following learning outcomes:
To understand the definition of disability and what this means in practice
To understand the historic approach to supporting those with disabilities
To explore and understand the difference and impact of medical and social models
To understand the range of disabilities
To understand the legal duties and laws that govern the fair treatment of people with a disability.