Dignity Through Action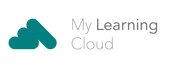 Course Overview
Dignity is at the heart of person-centred care. It means treating individuals in such a way as to give them maximum control over their own lives. Care workers should support people with the respect they would want for their own family. This dignity through action e-learning course has been designed to help learners to understand the subject and to support the people they are working with. This course is designed to provide health and social care staff with examples of how they can deliver professional and appropriate care for people they support, including, in particular, those that are considered as vulnerable.
This e-learning module will equip learners with the tools to be able to work within recommended processes and to understand the legislative and organisational frameworks that relate to their working environment.
Course Aims
This dignity through action course details the main requirements needed by someone who is providing care and support for individuals, including those that are considered as vulnerable. The course incorporates legislation guidance surrounding the provision of care that is dignified and respectful. It provides learners with an understanding of what dignity through action is and how to implement it within the care of an individual.
Through the completion of this e-learning module, learners will explore how the provision of dignity is at the centre of modern care and is used within most if not all areas of support, planning, interventions and decisions. Focusing on putting the individual first along with their families at all times.
Learning Outcomes
By the end of this e-learning module, you will have an understanding of the following learning outcomes:
Understand what dignity is and why it is central to the support and care of an individual
Define what respect is and what it looks like
Gain a greater understanding of The Dignity Challenge and how to put it into practice
Recognise the importance of dignity and why it matters
Understand the legislation and regulations surrounding dignity and respect
Understand how to practice dignity and respect and the tools that can be utilised.