Difficult Conversations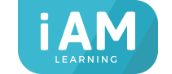 Overview
Being a leader of a team can be a very stressful job. You're constantly juggling multiple tasks and being the one who steers the ship. You've got a lot on your plate. The last thing you need is to have a difficult conversation with a member of your team who may not be pulling their weight, or whose behaviour is questionable. But, unfortunately, it will be something you need to face occasionally.
Conversations like these can be tricky, as they'll often be awkward and perhaps emotional. The conversation could even become heated. How you deal with this conversation is important, so you must take the correct steps and be careful in your approach. This course will give you the best ways to deal with these uncomfortable chats.
Outline Learning Objectives:
Define difficult conversations to ensure you use the correct skills when they present themselves in your workplace
Prepare a structure for having difficult conversations that ensures you cover all the required points
Maintain control and composure during difficult conversations to promote a professional working atmosphere
Show sensitivity and confidence when handling difficult conversations, demonstrating your ability to manage and lead
Why take this course?
Having a difficult conversation with an employee is a delicate situation, and one that, as a manager or supervisor, you're likely to have. You could be addressing something the employee is sensitive to and aware of, or it could be a matter that they had no idea was a problem. You may need to discuss an underperformance, complaint, or even a talk about disciplinary action. Whatever the issue, difficult conversations can be very stressful experiences. Let this course guide the conversation to a positive conclusion.