Diagnostic Data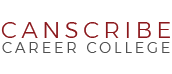 About this course
Healthcare and medical professions have their own vocabulary, a specialised language that allows for quick and efficient communication between its members while minimising potential misunderstandings. Whether you are new to the medical profession or need a refresher class, we have a medical terminology course that will give you the boost you are looking for to further your career! In this course, we will cover the medical language and terminology used by healthcare professionals everywhere (in this specific subject area). If you're interested in pursuing a health career and need the ability to communicate with medical professionals, you will find this course a perfect fit by providing you with a solid foundation in medical language.
This course forms one (subject-specific) module of our comprehensive "Medical Terminology" programme (which is comprised of 17 subject modules in total). The full programme is recommended if you require an extensive primer in various core aspects of medical terminology.
Lesson Objectives
Identify the types of diagnostic testing done and information provided.
List most common blood and urine laboratory testing and define information given.
Define the different types of diagnostic radiology studies, their purpose and technological terms.
Identify other types of diagnostic testing such as physical exam, orthopedic maneuvers, etc.
Analyze word parts and abbreviations as they relate to diagnostic medicine.
Define how performance of diagnostic procedures aid in establishing diagnoses and aid in the maintenance ofoverall health in the general population.
Content
17.0 Diagnostic Testing
17.1 Types of Tests
17.2 Imaging Studies
17.3 Endoscopic Examination
17.4 Body Function Measurement
17.5 Biopsies and Tissue Samples
17.6 Genetic Testing
17.7 Physical Examination
17.8 Laboratory Tests
17.9 Most Common Laboratory Tests
17.10 Laboratory Tests for Organ Systems
17.11 Laboratory Terms
17.12 Diagnostic Procedures
17.13 Imaging Techniques
17.14 Radiologic Terminology (A-E)
17.15 Radiologic Terminology (F-P)
17.16 Radiologic Terminology (R-W)
17.17 Pharmacologic Agents for Imaging
17.18 Iodinated Contrast Media Product Names
17.19 Physical Testing Modalities
17.20 Diagnostics by Organ System & Integumentary System
17.21 Orthopedic Blood Tests
17.22 Other Types of Orthopedic Tests
17.23 Cardiology Blood Tests
17.24 Other Cardiac Diagnostic Tests
17.25 Hematology, Lymphatic and Immune Systems and Oncology Blood Tests
17.26 Hematology and Oncology Urine & Coagulation Tests
17.27 Radiologic and Medical Procedures for Hematology and Oncology
17.28 Gastroenterology Blood Tests
17.29 Gastroenterology Radiology Studies
17.30 Respiratory Tests
17.31 Imaging and Diagnostic Respiratory Tests
17.32 Neurology Body Fluid Tests
17.33 Other Neurology Testing Procedures
17.34 Genitourinary Blood and Urine Tests
17.35 Genitourinary Radiologic Studies
17.36 Other Types of Genitourinary Studies
17.37 Reproductive Tests – Female
17.38 Pregnancy and Neonatal Tests
17.39 Other Gynecologic Procedures
17.40 Reproductive Tests – Male
17.41 Other Male Health Procedures
17.42 Opthamology Procedures
17.43 Ears, Nose and Throat Testing Procedures
17.44 Chapter 17 Quiz 1
17.45 Endocrinology Testing Procedures
17.46 Physical Tests
17.47 Psychiatry
17.48 Chapter 17 Quiz 2
17.49 Prefixes, Suffixes and Combining Forms
17.50 Chapter Review
17.51 Chapter 17 Test
17.52 Diagnostic Data Chapter Survey