Diabetes Awareness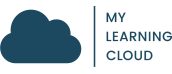 Course Overview
This diabetes elearning course has been designed to help you to understand the subject and to support people you are working with. The course provides health and social care staff with examples of how they can provide appropriate help and support to people in their care. It will equip learners with the tools to be able to work within recommended processes and to understand the legislative and organisational frameworks that relate to their working environment.
The course gives insight into the basic principles of diabetes when managing the care of someone with the condition. It also intends to assist people who support others with diabetes, in developing a deeper understanding of the condition, develop the skills to be able to recognise emergency situations and be able to react appropriately.
The course will clarify some of the myths surrounding diabetes and inform learners about the resources that are available to people with diabetes and professionals who support them.
Learning Outcomes
By the end of this e-learning module, you will have an understanding of the following learning outcomes:
Understand diabetes is and the different types
Recognise the signs and symptoms of diabetes
Understand what blood glucose monitoring is and how important this is to a person's management of diabetes
Understand the terms and be able to identify the causes of hypoglycaemia and hyperglycaemia, recognise the signs and symptoms and how to prevent dangerous situations from occurring.
Understand how different factors can affect diabetes and complicate the management of the condition
Recognise the types of diabetes medication and treatment available
Understand the importance of nutrition and weight management and how this can affect the person with diabetes
Understand the 15 Healthcare essentials for people with Diabetes
Understanding of organisations who can assist with advice and management of diabetes.