Diabetes Awareness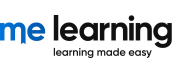 Overview
More than 3.2 million people in the UK now have diabetes. This course will give people an awareness of diabetes, and is suitable for anyone who wishes to gain a better understanding of what diabetes is, how it is managed, and what causes it.
Audience
This course is aimed at anyone who wishes to gain an understanding of diabetes, including:
Carers, parents and professional organisations
Local authority staff and other local authority partner organisations
Health staff
Education staff
About this course
The course is split into four modules:
An Introduction to Diabetes
Type 1 Diabetes
Type 2 Diabetes
Gestational Diabetes
Objectives
In this course you will:
Know what diabetes is
Why having high blood sugar levels is bad
What Type 1 diabetes is
The common symptoms and dangers of Type 1 diabetes
What the main challenge for those with Type 1 diabetes is
Learn about the diet for Type 1 diabetics
How to treat a diabetic emergency
The challenges for carers and the wider family
What Type 2 diabetes is
The differences between Type 1 and Type 2 diabetes
What causes Type 2 diabetes
The symptoms of Type 2 diabetes
What increases the risk of Type 2 diabetes
The short and long term complications of Type 2 diabetes
Helping someone with pre-diabetes
Lifestyle interventions and the best way to lose weight
The essential examinations and tests for a diabetic
Diabetes and older people
Diabetes and young people
What gestational diabetes is
Content
Here are some of the topics covered in the modules:
Basic differences between two types of diabetes and causes; the dangers of diabetes; what diabetes is and how it affects the body; how to spot the onset of diabetes; how to respond to a diabetic emergency; what the special challenges are for carers; identify signs and symptoms of hypo and hyper glycaemia; prevention; what gestational diabetes is.