Developing loyalty through customer relationships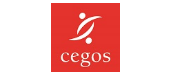 Introduction
Today every company believes it is important to retain the loyalty of its best customers.
How do you react to an unhappy customer? How do you repair the relationship to make customers want to continue working with your company?
How do you use cross-selling as an opportunity to strengthen customer loyalty?
Module Objectives
By the end of this module, you will know how to:
Build customer loyalty at each contact, cross-sell effectively and deal with potential complaints.
Module Program
Securing loyalty through satisfaction.
Identifying how to become your customer's preferred supplier.
Managing dissatisfaction.
Cross-selling through advice.
Key Advantages
Specific examples of quality customer-focused service.
A simple method for dealing with complaints.
Developing your ability to advise to generate cross-sales.
Target Audiences
Anyone who works in direct contact with customers.
Prerequisites
No prerequisites.