Developing an interpersonal communication strategy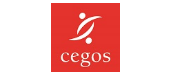 Introduction
In business, the most successful people are those who have a clear idea of their role and who build good relationships with those around them.
In this module, you will learn how to improve your interpersonal strategy by focusing on your network of key actors, your desired level of influence and setting precise objectives.
Module Objectives
By the end of this module, you will know how to:
Build relationship and interpersonal communication strategies to support you in your role.
You will act at the appropriate level of influence and will set adequate objectives before taking action.
Module Program
Creating your network map with key stakeholders.
Specifying your level of influence with important people in your network.
Defining precise objectives.
Key Advantages
Through the examples, you will see your professional relationships in a more practical light.
You will learn how to select the appropriate actions using a carefully considered strategy.
You will define your actions in advance and target identified key people.
Target Audiences
Anyone whose job is dependent on building successful relationships.
Prerequisites
No prerequisites.