Developing a Healthy Company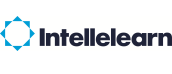 Overview
Create a Healthier and Happier workplace by empowering your managers, supervisors and all employees.
According to the IOSH report 'The Healthy Profit', sickness absence due to mental ill health alone costs the UK economy more than £8bn per year. An organisation that is healthy and well is more likely to be productive, innovative and competitive.
Developing a Healthy Company is part of the Managing Occupational Health and Wellbeing suite and is for managers and supervisors working in any sector, and for any organisation. It's designed to provide them with the tools and techniques to improve health and wellbeing across their organisation. They won't suddenly become health and wellbeing experts – but it will help them to become line managers who truly care about the health and wellbeing of an organisation's most important asset – its people.
Did you know: "69% of Managers have not been trained to recognise poor mental health in their employees!"
What you'll learn:
State what health management is and explain why it makes good business sense to have a good health profile
Describe how the vision and direction of an organisation influence health and wellbeing in the workplace