Deprivation of Liberty Safeguards (DoLS)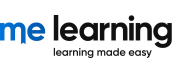 Overview
Many people who don't have capacity to make their own decisions are deprived of their liberty for their own safety. This course explores the concept of 'deprivation of liberty', shows why the DoLS were put into place and in simple terms, shows the steps that are undertaken throughout the authorisation process.
Course Objectives
Explain what the deprivation of liberty safeguards are
Describe the background to the safeguards
Explain the law relating to the safeguards
List who the safeguards apply to
Describe the roles of the managing authority and the supervisory body
List the required assessments
Explain the role of the relevant person's representative
Audience
This course is for anyone with an interest in how people who lack capacity are safeguarded, including relatives, carers and professionals working with adults.