Dementia & Mental Health Awareness Programme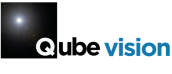 Course Overview
Do you work in the medical profession? Do you want to be more dementia aware and give outstanding care? This programme has been designed for those working in a healthcare setting to develop a deeper insight of mental health and dementia awareness.
You will start by completing Mental Health Awareness, which will then unlock the Dementia Awareness course, each being approximately 2.5 hours. This is because the Mental health Awareness course:
Has explanations of historic and current legislation you need to be aware of
Gives you useful information about the support avenues currently available to all walks of life, this includes such things as 'Sunflower Spaces'
Hosts current figures from the HSE, parliament and other key organisations that can support initiatives and verify needs
Supports you in refreshing your knowledge
Offers real life case studies that are explored and recommended signposting, this includes aspects such as postpartum psychosis
The Dementia Awareness course does not duplicate any knowledge covered in the Mental Health Awareness course
The whole programme will develop your knowledge in mental health and dementia awareness. Exploring causes, signs, symptoms and support strategies that can really make a difference to people's lives.
Objectives
In this course we will cover:
Types of dementia
The causes, signs and symptoms of dementia
Developing a person-centred approach to dementia patients
Communication methods for dementia patients
Equality, diversity and rights of dementia patients
On successful completion you will receive 3 CPD certificates confirming your learning outcomes for each course undertaken and your full Dementia Awareness programme.
Approach
This fully online programme has been carefully designed to enable you to take the materials, apply the learning to your role and is broken down into manageable stages. This programme allows you to check your knowledge at relevant stages. Learning resources include:
Narrated media
Video
Downloadable PDFs
Signposting to suitable organisations
Supporting glossaries
Interactive elements
Ongoing assessment
Progress tracking
To ensure you are able to interact with all the programme content, you will need:
Word Processor
PDF reader
Printer with paper and card
Speakers
Access to the internet
Web browser with ability to use work VLE/LMS
Target Audience
Healthcare (care homes)