Dementia Awareness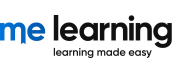 Overview
Dementia effects an estimated 944,000 people in the UK. In this course we will take a step back and look at what dementia is, what its symptoms can look like and how an early diagnosis can be helpful in preparing for the future. We also explore adjustments that can be made to make things easier for people with dementia, alongside early onset dementia and carer support.
Objectives
Understand what dementia is
Know what treatment for dementia can look like and how people suffering from dementia can take care of themselves
Recognise the importance of maintaining communication for those with dementia
Support those caring for people with dementia and know where to go for further information
Audience
Anyone working in positions where they interact with the public.
Modules
Causes, symptoms and treatments
Living with Dementia