Delivering Effective Presentations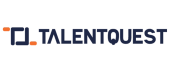 Course Overview
Welcome to the course on Delivering an Effective Presentation! This course will focus on practical tips and ways to prepare yourself to deliver an impactful presentation.
There are many aspects of delivering a presentation ranging from logistical & technical aspects to the actual presentation and the impact that it needs to create.
However, before you even begin to draft that presentation, there are a number of questions you must address, such as, who am I speaking to? What are their needs? Why should they listen to me? Is my presentation addressing the needs and interests of my audience? What end-result or action is am I trying to drive through my presentation?
When you address these questions successfully, you will end up with a memorable and impactful presentation. Delivering impactful presentations with confidence is an important skill that can accelerate your growth.
It is simply a matter of developing the right skills, asking the right questions and practice!
This training is meant for:
Beginners preparing to deliver their first presentation
Experienced professionals/presenters who want to further develop their presentation skills
Entrepreneurs who want to deliver impactful presentations
Business leaders, managers, professionals looking to improve their presentation skills
Anyone looking to create an impact with an upcoming speech or presentation
Learning Objectives
Grasp the importance of knowing your audience
Develop an audience persona
Understand the importance of tailoring your presentation to your audience
Learn about the effective methods to practice your presentation
*This course references US legislation and statistics.