Defusing an Argument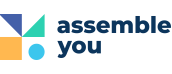 Overview
Welcome to Audio Learning from Assemble You.
It's no secret that service-industry jobs can be full of uncomfortable encounters. People who work in hospitality, tourism, and retail jobs are likely to experience stress as a result of disagreements with customers. Learning how to defuse an argument is a valuable skill, especially when it means that you can protect your short-term and long-term health.
But why do arguments happen?
Rising tensions, broken promises, and personal issues can all cause a customer to raise their voice and cause a disruption. One study from the Institute of Customer Service found that 56% of the customer-service employees surveyed experienced 'increasing levels of hostility' during the COVID-19 pandemic.
As we can see, arguments can happen for any number of reasons. Unfortunately, there is no way to avoid conflict in customer-facing positions. The only solution is to assess the situation and react appropriately.
Learning Objectives
Identify why arguments occur
Establish how to stay calm in stressful situations
Examine why physical and verbal communication is important
Develop your knowledge of de-escalation techniques
Target Audience
People in customer-facing, service industry roles who want to de-escalate stressful situations.