Defining Hazard and Risk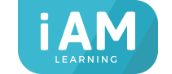 Overview
Extreme sports! They're scary, death-defying, and toe-curlingly dangerous! Navigating rocky overhangs above bottomless, black pits. Clinging on for dear life, not knowing whether you'll live or die... Taking risks like that might not be everybody's cup of tea. But we're all likely to face some level of risk in our workplaces.
Although workplace risk might not sound as risky as balancing on a tiny ledge 300 feet up, it could be just as dangerous, even in an office. So, every workplace needs to keep risk to a minimum, by reducing hazards. But what is risk, what are hazards, and how can they be controlled? Well, this course has the answers.
Outline Learning Objectives:
Define 'hazard' and 'risk' in the context of health and safety compliance
Complete a scored risk assessment based on the principles of likelihood and impact
Apply the risk management cycle to create and maintain a low-risk workplace
Consider ways to change your mindset towards exercise
Why should I take this course?
If you're a manager, a team leader, or responsible for health and safety in your workplace, you need to be able to define and manage hazards and risk. This course will demystify hazards and risk and show you how successful risk management can stop your workplace turning into a danger zone.