Dealing with time-consuming tasks. Part B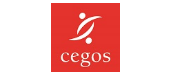 Introduction
These days, a company's day-to-day business is often a matter of urgency. If you were to respond to every request, to take things to extremes, this could mean working 365 days a year, 7 days a week and 24 hours a day while still not achieving optimal performance.
Perhaps you feel you are no longer on top of your work schedule, and are a slave to time rather than in control of it?
You have to go along with constraints and multiple requests and are subjected to a whirlwind of urgent tasks and contradictions.
Let's refer to the requests and constraints you encounter as "time-consuming tasks".
In this module you will learn how to deal with these tasks and regain control.
Module Objectives
By the end of this module, you will know how to:
Deal more effectively with essential time-consuming tasks and mitigate or limit their impact.
You will know how to regain control of your connected technologies.
You will have identified things to look out for when dealing with your time-consuming tasks, without becoming discouraged.
Module Program
Dealing with time-consuming tasks generated by your organization.
Dealing with time-consuming tasks linked to new technologies.
Dealing with personal time-consuming tasks in a good-natured way.
Key Advantages
Your role as a coach: you are required to help the main character in the module and learn lessons from this specific situation.
Practical methods to help you go beyond traditional time management methods and adopt effective strategies and behaviors that are aligned with your environment and personal needs.
Target Audiences
Anyone who feels time-pressured. This module is particularly suitable for project stakeholders.
Prerequisites
It is recommended that you first complete Part A of this course.