Dealing with Emotional and Angry Customers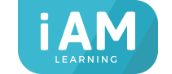 Overview
We've all lost our temper at one time or another. Perhaps you're having a bad day. It's raining, your umbrella blew inside out, a car splashed you, all your trains ran late, oh and later your partner wants to have a 'serious talk'. But what if you're the person who has to deal with that customer who's having a bad day?
It's not always easy or pleasant dealing with emotional or angry customers. But sometimes, it's just part of the job. To represent your company well and help the customer reach a satisfactory resolution, you need some diffusion techniques up your sleeve. This course will tell you everything you need to know.
By the end of this course, you'll be able to:
Use key diffusion techniques to help you deal with emotional and angry customers, so you can calm the situation and represent your company well
Why should I take this course
This course is for anyone who interacts with customers at work. At some point, you'll face customers who are upset or angry, so it's useful to know how to diffuse those kinds of situations. You'll discover key diffusion techniques on this course that you can practise.