Dealing with Difficult People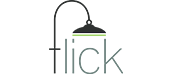 Overview
This CPD-certified level-2 e-learning course is suitable for anybody, but in particular those who encounter difficult people in both their work and personal lives and want to improve the way they handle relationships with those people. The course includes optional voiceover recorded by a professional actor.
It is specifically designed to help learners understand why people can seem difficult to work with or be around, what the most common types of those behaviours are, and methods to deal with those behaviours.
Why Should You Complete This Course?
To improve your handling of difficult behaviour by:
Considering whether your behaviour could be regarded as difficult
Understanding the different levels of severity in difficult behaviour
Recognising how you can choose to respond
This course has been created in collaboration with subject experts.
Course Content
Introduction - understanding what difficult behaviour is, the different levels of difficult behaviour, and learning a general approach for responding to all kinds of difficult behaviour.
Responding to Difficult Behaviour - An in-depth look at the most common difficult behaviours that are faced, and the best ways to deal with each of those behaviours.