Dealing with Bomb and Arson Threats in your Workplace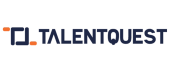 Course Overview
Welcome to the course on Dealing with Bomb and Arson Threats in the workplace. Since 2015, there has been a steady increase in explosion incidents across the US, as reported by BATS (Bombs Arson Tracking System) till 2019. Preparedness training is the best way to ensure safety and survival. This training will cover key areas of: emergency preparedness for handling bomb and arson threats, key points related to handling a threat call and safety procedures.
Learning Objectives
Understand the definition of arson and ways to discourage or prevent it in your workplace
Learn how to handle a call with a bomb or arson threat using the Cybersecurity & Infrastructure Security Agency's (CISA's) Bomb Threat Checklist
Go through the key steps to take during a fire or bomb explosion
Learn about the Immediate next steps to taken after a fire or bomb incident
*This course references US legislation and statistics.