Dealing with Active Shooters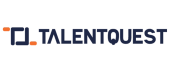 Course Overview
Welcome to the training on preparing to deal with active shooters. While this training is a part of the series on managing workplace violence, the threat posed by an active shooter can be in any setting and is therefore, a useful training for just about everyone.
Mass shootings have become a growing cause for concern across the United States. According to the Gun Violence Archive, there have been 230 incidents of mass shootings in 2022 alone, where 4 or more people were shot at or killed (excluding the shooter).
This alarming trend only underscores the need for all-round preparedness to tackle such situations. According to the U.S. Department of Homeland Security website, situations involving active shooters usually get over in 10 or 15 minutes. This means that authorities may not reach in time, making training for everyone, critical.
This training is meant for:
HR professionals
Facilities Management
Compliance professionals
Business Owners
Top Management
All Employee
Learning Objectives
Identify good practices for coping with an active shooter situation
Understand the 3 key steps of dealing with an active shooter in your vicinity
Understand how to respond when law enforcement arrives
Key information to provide to the 911 operator or law enforcement
Learn the importance of creating an Emergency Evacuation Plan and its key components
Learn the importance of creating effective emergency training exercises for your staff
Understand the responsibilities of Facilities Management Staff
Understand the role of Human Resources Staff
Build on the role of Leaders and Managers during a crisis
Learn how to assist employees with special needs or disabilities
*This course references US legislation and statistics.