Dealing With and Accepting Failure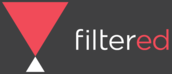 Overview
Encountering failure is inevitable, but struggling with failure is not. Failure is necessary for professional development, and there are many different forms of failure and various ways to overcome them.
In Dealing With and Accepting Failure, we'll provide an in-depth view of what failure means, the types of failure you could face, how to deal with failure in the workplace, and how failure is necessary for personal and professional growth.
Learning Outcomes
Identify what failure means and where you may encounter failure
Examine the importance of failure in building resilience and achieving your potential
Understand why failure is necessary for future success
Identify methods of building resilience
Explore accepting and handling failure
Understand how failure is linked to personal development
Audience
Professionals who want to learn how to deal with and accept failure.