Deaf Awareness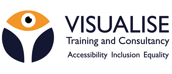 Course Overview
By completing this course you'll expand your knowledge of hearing loss and learn the many different ways deafness affects people; from the practical challenges to the emotional issues encountered by those experiencing hearing difficulties.
Key Learning Outcomes
Section 1. Introduction, Meet your Presenters, Hearing Loss Facts and Myths Quiz
Section 2. Identifying Hearing Loss
Section 3. Types of hearing loss
Section 4. The Emotional Impact of Hearing Loss
Section 5. Hearing Loss Terms and Living with Hearing Loss
Section 6. Hearing Loss in the Workplace
Section 7. Assisted Technology and Communication
Section 8. Tinnitus and Hearing Loss
Section 9. Take-home messages
Section 10. Useful Links
Section 11. Congratulations!