De-escalating COVID-19 Conflict: When You Can't Wear a Mask in the Workplace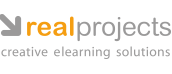 Course Overview
While customers increasingly expect retail and hospitality workers to wear face coverings, not every worker can. Some have medical conditions which make it difficult, while others may not be able to wear a mask due to the nature of their work.
This leaves these workers exposed to customer complaints, which can sometimes escalate into conflict. A natural fear of infection can cause people to react with fear or anger when they see an employee not wearing a mask. Furthermore, the growing political dimension of mask-wearing tends to aggravate mask-related conflicts.
This course equips workers who are unable to wear a mask with the skills and know-how to avoid these conflicts, and de-escalate them when they arise.
To develop this course, we've drawn on the expertise of security specialists Trisat, who have helped clients from Jaguar Land Rover to T-Mobile keep their people safe. Our 15 years' experience in learning design, UX and creative writing make the learner experience engaging and empowering.
Course Objectives
Guided by lively audio narration and creative animation, learners will find out how to:
Prepare for the possibility of conflict
Respond when challenged by customers
Remain calm when confronted
De-escalate mask-related conflict
Disengage safely when de-escalation fails
The course also includes a short assessment, so learners can test their mastery of the material.