Data Protection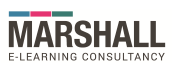 Introduction
The importance of data security & the new European-wide regulations
This 30-minute Data Protection e-learning course explains why Data Security is so important, what the Data Protection Act (DPA) is, how organisations and individuals can comply with it and prepare for the new Europe-wide General Data Protection Regulation which replaces the DPA in 2017/18.
Your learning outcomes
When learners complete this Data Protection e-learning module they will understand:
The basic concepts of Data Security – why it matters, the consequences andrisks
The core concepts & principles of the Data Protection Act 1998
How organisations can comply with the Data Protection Act, and ensure individuals understand their daily 'duty of care' in relation to personal data.
How organisations should handle personal data, the rights of individuals to access information that organisations hold on them, the Freedom of Information Act and the role of the Information Commissioners Office (ICO).
How to prepare for new EU law General Data Protection Regulation, which is changing in 2017/18, to create stronger data privacy laws across the EU, and will replace current laws, such as the UK Data Protection Act, that exist amongst EU member states.
Data matters
Data breaches have serious consequences. ICO fines can be up to £500,000. And reputational damage can be severe. According to an ICO survey, following a breach, 20% of the public wouldn't have any more dealings with a company, and 57% would consider severing ties.
Under the GDPR there will be an increase in fines to up to 4% of annual turnover (or €20 million) for some organisations.
Course duration
One Hour