Data Protection and Information Security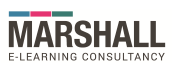 Introduction
With technological developments bringing far-reaching changes to the everyday workings of information management, this up-to-date programme provides staff with training on principles and practices relating to Data Protection and Information Security.
Your learning outcomes
This e-learning course provides users with training on records management, information security, data protection and freedom of information, and aims to ensure they:
Understand legal requirements surrounding Data Protection and Freedom of Information
Understand the principles of effective records management and information security
Can apply both records management and information security to ensure they comply with Data Protection and Freedom of Information legislation
Understand how to apply the training into their daily work
Understand Freedom of Information legislation and how to respond to requests
Understand the principles and practicalities involved in Data Protection
The course has in-depth chapters on Records Management including Email management and covering Information Security from Computer Security through to managing out-of-office information.
We've designed this e-learning course to be relevant for all users by incorporating a range of methods including quizzes, web links and a final assessment quiz. This combination of learning techniques will help to develop the user's understanding and confidence in dealing with this difficult issue.
Course duration
One Hour - Staff have the option to bookmark progress and complete the course in chunks.