Data Protection (UK GDPR)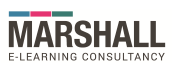 Course Overview
This course on data protection for UK universities has been designed to give learners a better understanding of the UK data protection regime. Data has become increasingly valuable (and varied) to most institutions over the last 20 years, and the EU-wide legislation known as General Data Protection Regulation (or GDPR) has risen to meet the new standards required for data protection in the 21st century.
In this GDPR E-Learning course, learners will get an in-depth understanding of how GDPR has been developed to protect data in the mass internet age, and how to comply with the new regulations.
This Data protection E-Learning course has 5 key sections:
Data security
UK GDPR
Compliance
Rights and enforcement
Higher Education scenarios
The course offers learners a comprehensive overview of the four key areas of GDPR compliance and Data Security that is both highly interactive and engaging. Learners will be asked to reflect on their own security practices and their individual responsibilities through a variety of screen types including quizzes, carousels, click to reveals and hotspots.
Designed with the Universities and Colleges in mind, this course will test learners' understanding of the core aims of the course, by challenging them with a sector specific scenarios. These scenarios ask the learner to consider the correct course of action when faced with compliance issues in the administrative, academic and research contexts.